Registrations are now open for our next conference, which will be held in and around Invercargill, Southland, on 18-20 March 2020.
"Coastal Treasures of Murihiku Southland"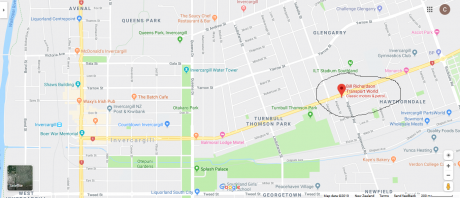 MAIN CONFERENCE
Here is the second draft programme, fee schedule and the poster. Please spread this poster far and wide if you can, via email and noticeboards. REGISTER HERE
Day 1 and the conference dinner will be held at Transport World, 491 Tay St, Hawthorndale, Invercargill, which is also where we depart for the fieldtrips of day 2 and 3. This is on SH1 and there is plenty of accommodation nearby.
We've been approached by Balmoral Lodge/Motel with a special accommodation offer for our delegates. We've had good feedback about this place and it is a 15min walk away from Transport World.
We are very grateful to Environment Southland (PLATINUM/hosting sponsor) and Invercargill City Council (GOLD sponsor) for making this happen.
"Working with Nature"

A FREE coastal management workshop will be held the day before the conference (Tuesday 17 March, 9-2:30pm) at Environment Southland, Corner of North Road & Price Street, Waikiwi, Invercargill. This workshop will include lunch and is kindly sponsored by the Department of Conservation. Here is a poster, which again, we encourage you to share with your contacts and put on your notice boards. REGISTER HERE
Excursion to Stewart Island
We will have an informal trip to Stewart Island on the weekend following the conference at own cost (about $400pp). Bookings will be accepted on a first-paid, first-in basis and the limit is 16.
Here is the Itinerary/Information Sheet and the registration form in Excel or PDF.