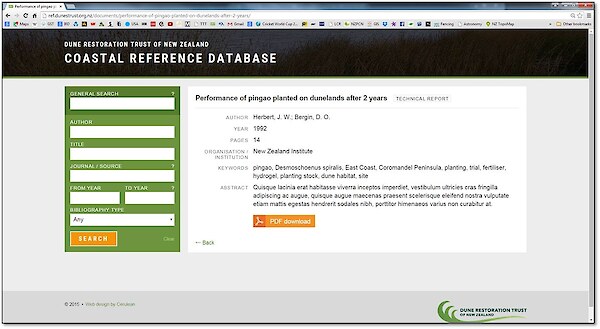 The Coastal Restoration Trust has created a Coastal Reference Database to help researchers and enthusiasts search for published and unpublished articles, books, newspaper articles, academic papers etc. The database includes references from many sources including local and central government agencies, industry groups and private collections.
We hope to expand the database and are continually on the lookout for further material to add to it. If you have a document or know of someone with a possible document on sand dunes or a particular aspect of the coast please .
This database is now available online here.
This database was developed with funding from the Terrestrial and Freshwater Biodiversity Information System (TFBIS) Programme and administered by the Department of Conservation.