CRT's Coastal Restoration Handbook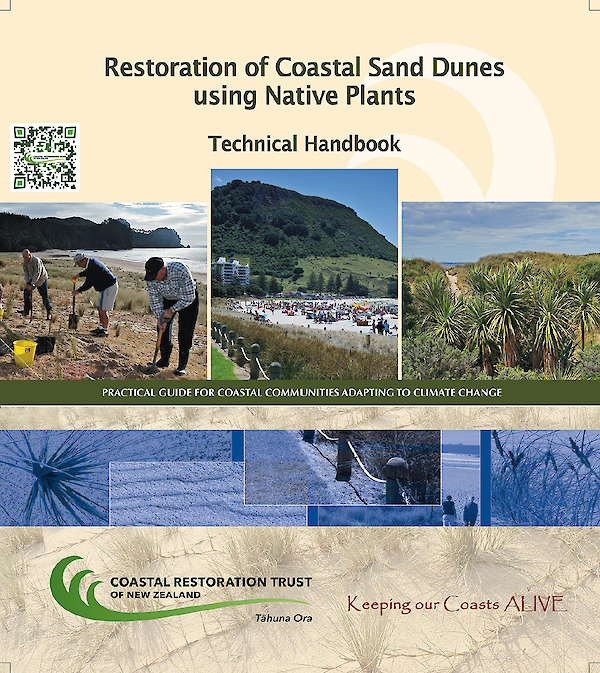 The Coastal Restoration Trust's Restoration of Coastal Sand Dunes Using Native Plants, a Technical Handbook is proving to be a very popular resource.
The original handbook was funded by the Ministry for the Environment (MfE) Sustainable Management Fund. A subsequent three year MfE Community Environment Fund backdunes project enabled us to research and produce a second bundle of articles on backdune restoration. More recently MfE funded a project on monitoring vegetation on sand dunes, which resulted in another two articles (section 14).
You can download all the published pages and articles below.
Restoration of Coastal Sand Dunes Using Native Plants, a Technical Handbook