Nelson - A Region of Coastal Diversity
Thank you to everyone who attended, sponsored and helped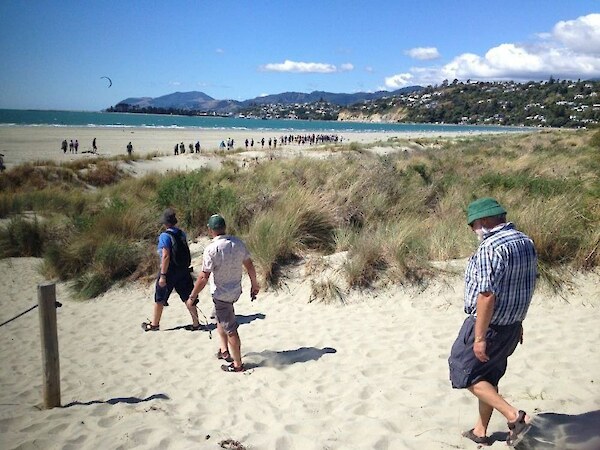 Delegates visited several restoration sites.organise the 2013 Coastal Restoration Trust conference in Nelson - what a fantastic event! Conference documents:
Conference documents: flyer, handbook You can view conference presentations below. A newspaper article can be read here.
Thank you to all the 2013 Dune Trust Conference Sponsors that helped make this conference happen and of course our fabulous organising committee.
Please send any conference feedback to.
Conference Presentations
Please note, the Coastal Restoration Trust has been given permission to make the following presentations publically available on this website. The information and imagery within each presentation belongs to the individual presenter and/or their organisation. Please seek permission directly from the presenters to use any information or imagery contained in the following documents. Email contacts are provided on the front page of each presentation.
Nelson Region Dunes Overview
Plenary Session: The Character of Nelson and Golden Bays
Plenary Session: National Dune Success Stories
Plenary Session: Nelson/Tasman Stories
Photos