Best Coastal Community Group Award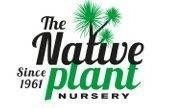 It takes team work and tenacity to start up and motivate people to work together for a common goal. Open to all volunteer community-based groups working in coastal areas, the Best Community Group Award recognises the efforts that go into successfully working together as a team. The award is generously sponsored by The Native Plant Nursery and is presented at the annual conference.
Watch this space for information about the 2019 award.
Recipients