Post graduate scholarship winner for 2023
Madeleine Brown from The University of Otago has been awarded the Coastal Restoration Trust's post graduate scholarship for 2023. Madeleine aims to improve our understanding of the role vegetation has in foredune morphology. Observing wind flow and sand transportation through a pīkao/pīngao foredune system and comparing with dunes vegetated with sand tussock and marram will help inform which vegetation is suited to different foredune conditions. Further, planting design to allow for pathways for sand transport further into the dune system may enable the system to be more resilient to sea level rise.
CRT looks forward to the results of Madeleine's research.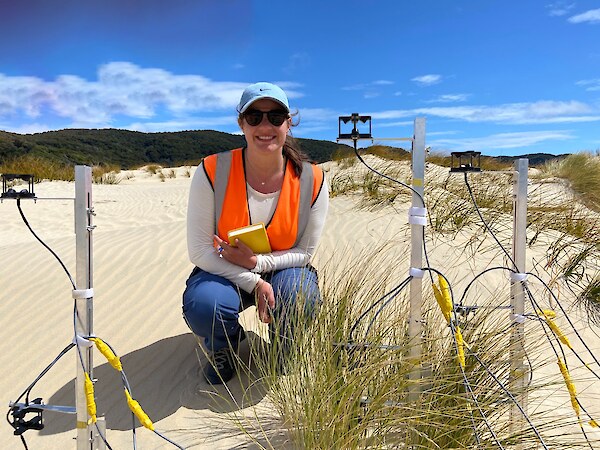 Posted: 7 September 2023 in the News category