Castlecliff coastal pest control program given major boost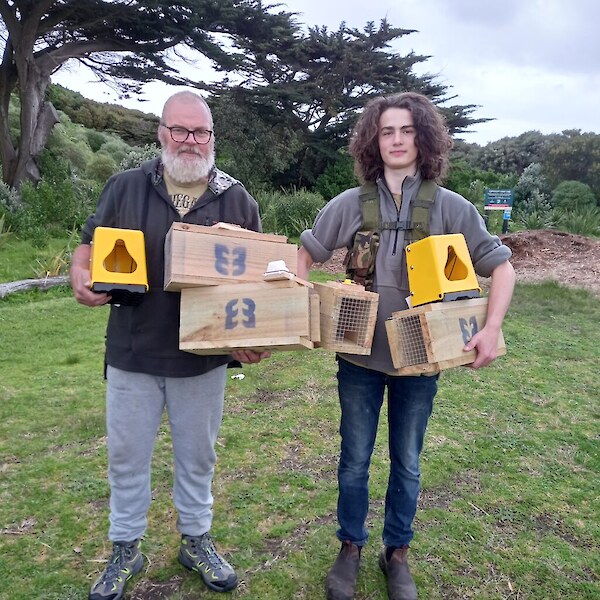 Winning a Whanganui District Council (WDC) youth scholarship has provided the ideal opportunity for Jake Newton to support Progress Castlecliff's Coast Care group, by contributing predator traps, boxes, and a huge pot of peanut butter.
Supported by DOC Predator Free Ranger Sanne Brock, Jake has been able to purchase 28 Victor rat traps, 2 Timms possum traps and he has assembled four wooden trap boxes so the Castlecliff trap line can be extended.
Read more here.
Posted: 20 September 2022 in the News category