Planting Day at Castlecliff, Whanganui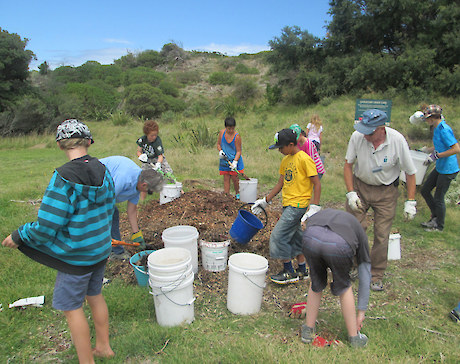 Castlecliff Coast Care planting in 2018Castlecliff Coast Care has many Community Planting Days during the winter. Here are the details of the next one:
Date: Sunday 25th August
Time: 10.30am to 12.30pm with lunch to follow
Meet at: Duncan Pavilion, Rangiora Street, Castlecliff, Whanganui
Additional information: We'll be planting on the rear dunes. Dress for the weather and sturdy shoes are required. Bring gloves, a spade and newspaper too if you can.
Contact Graham 027 222 8378 for any queries
Posted: 2 August 2019 in the Events category