"Overwhelmed" by environment win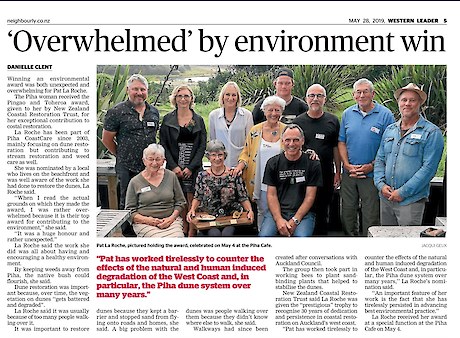 You might have read about this before: Pat La Roche being presented our highest Pingao & Toheroa Trophy. Here is a recent article from the Western Leader which expresses some of Pat's feelings about being recognised in this way.
If you click on it it will enlarge and then you should be able to read it easily.
Posted: 30 May 2019 in the News category