Long-lost plant to bring life back to Canterbury's coastal lakes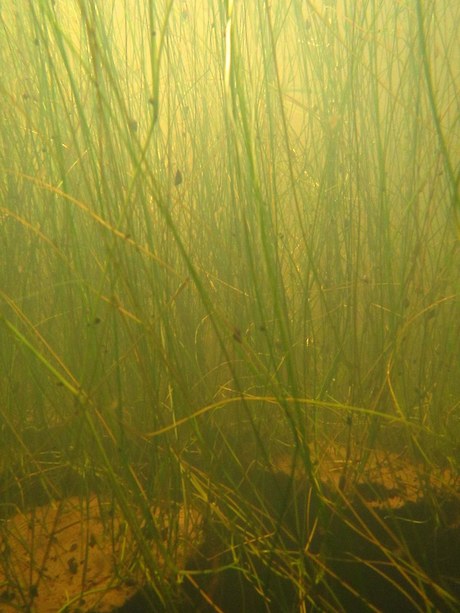 Ruppia megacarpa. Photo: NIWAThe coastal lakes of Canterbury used to be important mahinga kai sites for Māori. Some are now the most polluted lakes in the country.
NIWA has undertaken significant research at the lakes over the last 20 years. In order to improve the lakes one of the plants that they want to bring back is horse's mane (Ruppia megacarpa), which was last seen there in the 1980s. 17 hapua and coastal lagoons were surveyed earlier this year by NIWA freshwater ecologists Paul Champion and Mary de Winton. Finally, on the last day of their search, they found Ruppia. It is hoped that this plant will be able to be used to improve the quality of the lakes.
Ruppia species occur in China, Japan, Korea and Russia and it is thought to be linked to migratory birds. A visiting Chinese scientist, Dr Yu Cao, is researching how to best germinate Ruppia seed, so that it can be used in restoration projects.
Posted: 18 June 2019 in the News category