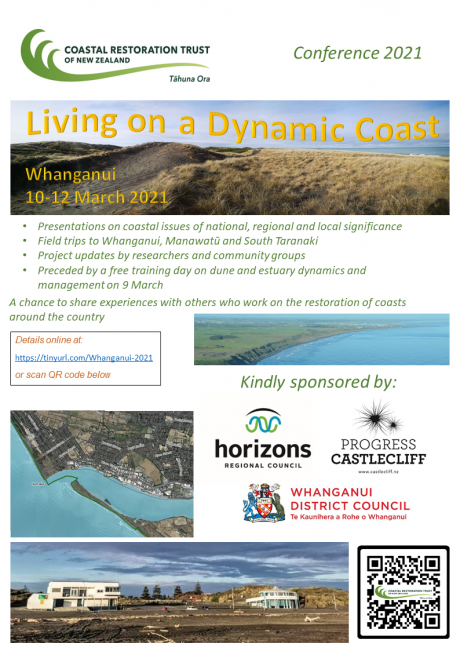 Our 2021 Whanganui conference (Living on a Dynamic Coast) is now open for registrations. Go to our conference page for more information and a link to register.
The free pre-conference workshop is also open for bookings and this is especially recommended if you haven't attended one of our conferences before and for council staff and councillors. Information and a link to book is on the same conference page as above.
We look forward to see many of you there!
Posted: 25 November 2020 in the Events category