Bream Head Conservation Trust
Date started: 2003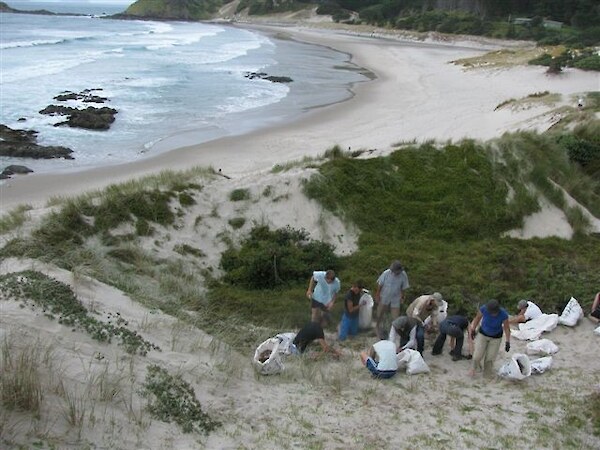 Purpose of group: Initiates, directs, and provides advice on restoration outcomes and involvement by the Bream Head Conservation Trust within the Bream Head Scenic Reserve.
About the group: The Bream Head Restoration Committee has led an active revegetation programme to establish a range of local indigenous species on slopes around the western end of the reserve fringe from Urquhart's Bay towards Busby Head.
The committee also works with local agencies to undertake dune restoration work including planting and weed control at Smugglers Bay and Ocean Beach.
Contacts: Wendy Holland and Geoff Pike
Email:
Wendy Holland:
Website: - www.breamheadtrust.nz